The MBA for course creators.
"You cannot put a price on having someone literally walk you through the exact path to getting your business to the next level. I'm so grateful that I invested, because I can see the change being made. In two years, I'm going to write Mariah and Megan a note saying "Thanks for helping me get to 7-figures", which is how confident I am in my ability and the foundation that this course is laying for me."
LAUREN CASELLI, EVENTS THAT CONVERT
"I have bought a lot of Mariah's courses so I was a bit hesitant to invest. Without a doubt, my course would have been a completely different course without the Accelerator. The guidance to do it RIGHT the first time is absolutely worth it. I have learned WAY more than I thought was possible in these last few weeks and I would never have been able to create these things at warp speed on my own. The group setting has been incredibly valuable. I'm struggling to even do it justice. Seriously, thank you from the bottom of my heart. Mariah, Megan - you have not only helped me to build out this course, but you have changed the way we do business."
MELINDA HURT, HAIR EXTENSION ARTISTRY
There's a lot of moving parts to an online course business. Webinars, launches, funnels, and oh yeah …actually running the course! It's a lot to wrap your head around, but there's no reason for it to be so complicated.
And definitely no reason to do it alone.
The Accelerator is our "do it together" group program for self-motivated entrepreneurs who want to create an online course business - the simple way.
We've helped hundreds of our clients escape the feast or famine, generate consistent sales, and make more money teaching what they love.
Now, it's your turn.
TRAINING AND TEMPLATES
FOR EVERYTHING
We provide fill-in-the-blank templates for launch emails, webinar slides, sales pages, evergreen webinar funnels — it's all in there. These are the same internal templates and tools that we use with our private clients.
The tools, templates, and strategies in this program will save you hundreds of hours and tens of thousands of dollars in wasted time and money.
The result is that you have everything you need to create a consistently profitable online course business that allows you to serve your students and teach what you love.
There's no need to piece this together on your own
with our 4-Part Framework for consistent, sustainable sales
Course Curriculum & Creation
We'll help you zero in on an irresistible idea and create killer course content. You'll feel confident that what you're delivering is valuable and gets your students real results.
Live Launches
We'll help you launch your new or existing course with the most up-to-date, innovative strategies that are working now.
Webinars That Work
We'll build a webinar that your audience loves, and converts like crazy, then automate it for year-round sales.
Automated Evergreen Funnels
We'll build out an automated evergreen funnel system to sell your courses consistently, on autopilot.
"Grateful to be making money in my sleep with my new funnel up and running!"
KELSEY ROUALDES, MANIFESTING MASTERCLASS

"Thank you so much for everything you teach. You are changing so many people's lives. You helped Clever Programmer turn into a company. We generated $161,000 in 15 days while I was spending time with my beautiful family in California. What started a year ago as a tiny channel with a goal to help people become computer programmers is now a full-fledged startup helping change the lives of millions of people. In under 11 months, we became a multi 6-figure business."
RAFEH QAZI, CLEVER PROGRAMMER
"This month I reached a milestone. I officially have matched my tenured professor's salary with my business.
I have to take a step back and appreciate everything I've been able to do and especially Mariah Coz and her team who took me from my first 1k to (very soon) 6-figures."
CATHY MAZAK, ACADEMIC WOMAN'S WRITING ROADMAP
"Grateful that I joined this program. I surpassed my revenue goal for July. I enrolled 76 people this launch and made $21,900 - It turned out to be my first launch to break $20k, so I am very excited about that!"
JANET LEBLANC, GET LEGIT TOOLKIT
"I enrolled 56 students and made $8,908 in sales in my first launch. I couldn't have done it without your support. You guys helped me change my life."
SARAH FRITTS, THINK AVIATION

"I enrolled 36 students and made $19,675. Super glad I had you to help plan the launch, I would have been clueless as to what to do otherwise. When you join the Accelerator, you don't have to worry about any of the 'what the hell should I be doing' and you can just follow the step-by-step instructions and focus on doing the work well. When you join you also don't need to spend time going in mental circles and down a rabbit hole trying to find answers. Meaning you can get on with the work, and stop doubting yourself!"
PAIGE BRUNTON, SQUARE SECRETS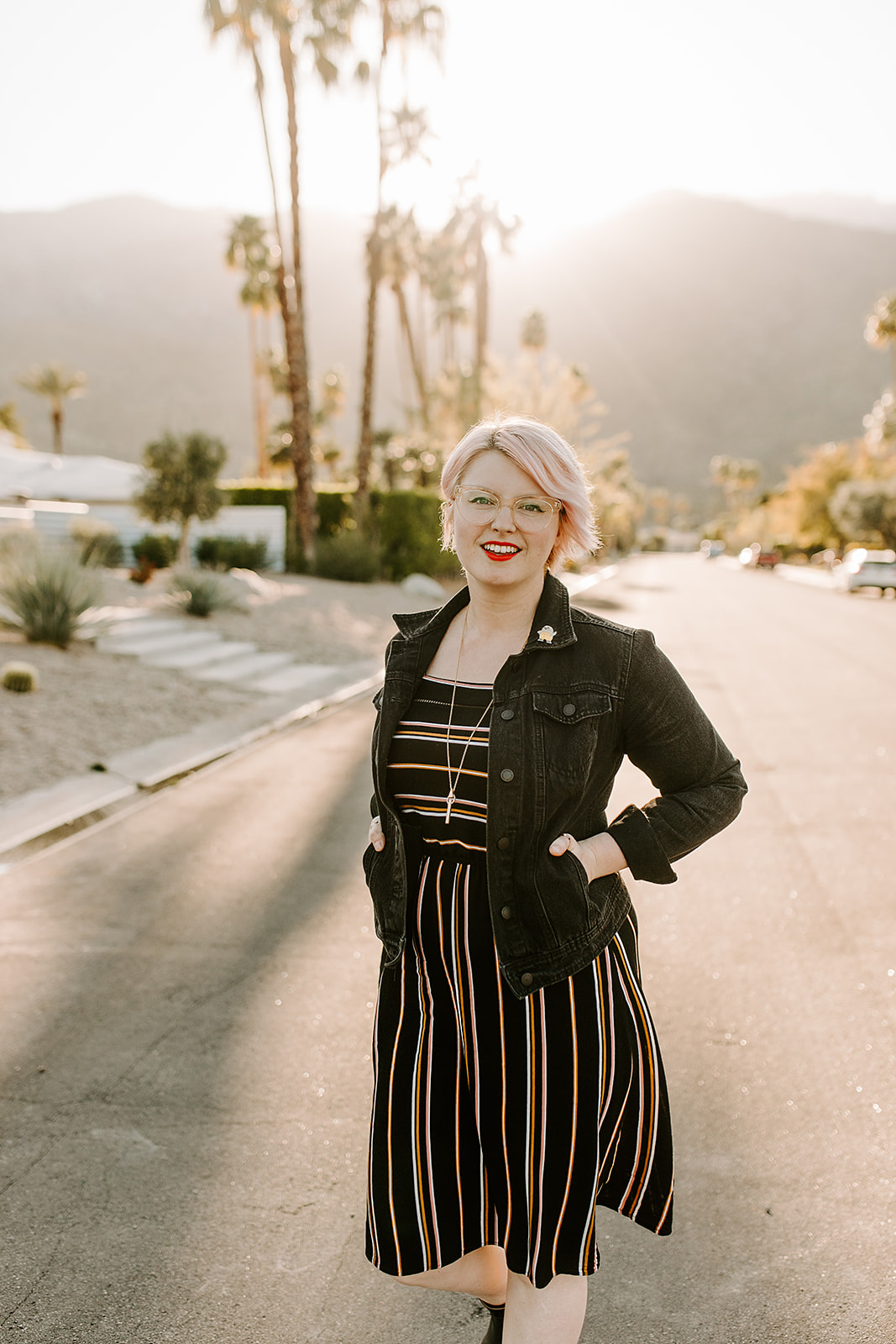 The self-motivated entrepreneur who wants to transition to an online course model, or add a course revenue stream to an existing business.
Business owners with brick + mortar, e-commerce, agency, or services model who want to add an additional revenue stream to their company.
Coaches who want to shift from 1:1 model to serving many students at once and reaching more people with a course (and stop trading dollars for hours.)
Successful course creators who are stuck in the launch "feast or famine" cycle and need an evergreen funnel yesterday.
Course creators who know they could be more successful if they just had the marketing strategies and tools to reach the next level in their business.
Confident creators who are willing to do the work and do whatever it takes to get their course out there to the people who need it.
You're a good fit for the Accelerator if…
✓ You're ready for expert help and support.
✓ You already have 1,000 email subscribers or a substantial platform of some sort (i.e., social media following, YouTube channel, website, blog, etc.).
✓ You know how to make web pages and have an email list set up. You won't get hung up on creating something like a simple landing page.
✓ You're ready to DIY your sales page, slides, and tech, OR are willing to hire help to do those things.
✓ You're ready to invest time, money, effort, and resources in yourself and your business to make this happen sooner, not later.
✓ You're ready and willing to take feedback and trust our system - it only works if you DO the work!
Are you ready to make money teaching what you love?
There's never been a better time to get started!
Apply For The Accelerator Now!
We are so excited to see if you're a good fit to work with us on your courses, launches, webinars and evergreen funnels! Please take a few minutes to complete the form below so we can learn more about you and see how we can help you create a full-time income from an online course business. Please make sure to give as much explanation as possible. We're not looking for just a "yes" or a "no" answer. This is your chance to make an impression and let us know if you would be a good addition to The Accelerator Program!
"My funnel converts at 6%. 6%! When the industry averages are 1-2%, this is a huge win for me. I know that any traffic that I sent through that funnel, and the more that I focus on it, the more sales I'll get. This has been a game changer for my business. I never get tired of checking my inbox and seeing an email with the subject "Sale notification". A few months ago I was checking my phone in line at an office supply store, and I saw that I got another sale ... I literally did a happy dance in line. It still feels like magic that I'm selling my course on autopilot, and that work I did months ago is still paying off today and for the future!"
ASHLEY SROKOSZ, BRAND BUILD BLOG
"I knew in order to serve more people, I needed support putting together a funnel that worked. My funnel brings in $3k/month, and converts at 7%. Knowing that I have a funnel that converts makes me feel confident promoting it. It feels amazing to travel and look at my email and see we have a new student. Everything is automated so all I have to focus on is promoting and teaching inside of the program!"
NICOLE JACKSON MILLER, THE PROJECT DESIGNER
"I wanted to set up a funnel because I wanted my audience to have the option to get into my courses in between the regular enrollment periods in case they found me or are looking for the answers in my course right away! My funnel has a 3.91% conversion rate and easily adds another $10k to my income every month. Mariah's funnel plan just works! It's absolutely amazing to be on vacation for weeks at a time and check in on my business to see that it's both serving students well and bringing in a great income in the process, all while I have the freedom to be off doing something I love, traveling!"
PAIGE BRUNTON, SQUARE SECRETS
"I wanted to create evergreen funnels in order to build a more sustainable and secure business, not relying on courses launches. With a small traffic, I've done roughly one sale a day bringing $3k/month going on for 4 months, since I started the funnel. I feel it is just the beginning. My first funnel is converting at more than 5%, I've just implemented the second one. I'm confident to invest time in it as I have this system in place.
I love that I can trust a method, I don't have to guess, I just implement the strategies and it's saving me so much time. Above all, I love that Mariah's strategies are not too salesy. I feel confident to promote them as it brings value to my customers. It was a major mindset shift for me. Also making money when I work on other projects is so comforting, it is a huge boost for my business.
The past 3 days I did $1200 with the funnels and upsells (almost half a normal month), in only 3 days!"
MARIE BOUDON, LES TRIBULATIONS DE MARIE
"I wanted to be able to create consistency in my income instead of having to rely solely on 1-2 BIG launches every year to make sales. I'm not a huge fan of the "feast or famine" sales model, and setting up an evergreen funnel allowed me to escape from that for good! My full-blown funnel has been up for not even one month yet and I've already made over 15 sales (!!!). In fact, last night alone, I made two sales. As I'm typing this, another one just came in (I can't make this stuff up). It's weird and crazy and unbelievable and amazing all at the same time. I love it.
It's so reassuring to know that I have something automated that is WORKING FOR ME (and not the other way around!) while I optimize other areas of my business (or take a nap, haha). I feel awesome knowing my course is helping more people and that they don't have to wait until a big launch to enroll because they're ready now - and having my course on evergreen allows them to take advantage of that and get started right away."
MORGAN NIELD, MASTERMIND YOUR MARKETING
Obsessed with your success.
"My evergreen funnel is a huge asset in my business. It generates two to three sales a day. When I go live, I'm able to promote my opt-ins which lead to my evergreen funnel. This generates 10 - 12 sales a day for a few days after I go Live. Yeah! I love waking up every morning to see that I had a new customer order come in while I was sleeping. It's all on autopilot. I'm beyond grateful for the income my evergreen funnel produces. It's allowed me to quit my regularly paid job and focus now on my growing my business."
HEATHER AUSTIN, PROFESSORAUSTIN.COM
"We saw massive growth this month *without* having to do a launch or live promotion. We'd been stuck in the feast and famine mode that Mariah describes so well - big launches, but no consistent system for growth in between them. About a month ago we finally set up our evergreen webinar funnel. we'd been averaging only about ~$7,000 MRR in "passive", non-launch income for the last 12 months from our membership site. Since implementing Mariah's funnel, that's jumped up to $17,000/month in just one month. I finally see a clear path towards growing our monthly profits without killing ourselves having to do launches. I'm so relieved that next month our income isn't going to dip back down again like it always did after live launches."
FABIAN REINHARDT, PAINTABLE
"I created my evergreen funnel about 7 months ago, and since then it's had an average conversion rate of a little over 2% and made over 40 sales. I thought it might self-sabotage my annual launch during that time, but it actually ended up being my highest grossing launch ever, which was a nice surprise. I'm excited to have a hands-off revenue stream in place now so I'm not so dependent on launching, and I have a plan to grow it throughout the rest of the year!"
KELSEY BALDWIN, INDESIGN FIELD GUIDE
"A normal month I can rely on making a sale every second or third day. My best month to date I made, on average, a sale a day - a $10k month! With sales coming in regularly, it frees up time for me to focus on other parts of my business and it gives me a lot more freedom in my day to day life (no more 9-5!). It is such a RELIEF to see consistent sales, and even though my funnel has been up and running for a long time now, I still get giddy every time I get a sales notification. It's always exciting seeing that the funnel actually works and that I'm actually able to help people even through an automated system. "
LEIGH NOREN, LUST LYFTET
"I have such an engaged audience who loves everything I sell and yet I was only selling ONE program, twice a year (in a live launch). It just made sense to create something evergreen! I would have people finding me online, jazzed to work with me, and then I would have nothing to sell them. I sell about 10 a month organically (like, zero marketing) - so that's an extra $7000/month in income.
I LOVE that I have something to offer new people who find me now, instead of saying "wait 6 months and then I will take your money lol".But I love that now that the funnel is in place, my work is just to tweak it and make it better. I have had a very successful course selling for 4 years now, and the extra evergreen sales are icing on the cake!!"
REBECCA TRACEY, THE UNCAGED LIFE
"The very first funnel I created made me over $10K in just 6 weeks. Now it converts at a steady 2.5% week after week and has brought in an extra $30,000 for my business with fairly low website traffic. And since people are entering the funnel every single day, that's just the beginning!"
CLAIRE PELLETREAU, ABSOLUTE FB ADS
"Before learning from Mariah how to do an Evergreen funnel, the whole process was daunting and mysterious to me - she broke it down and made even the highly technical elements very simple and unintimidating. Thank you Mariah & team for opening up this doorway to me that was previously so scary and elusive!
The first solid iteration of my evergreen funnel for my INFLUENCE course on practical magic has been on for about 4 months. In that time, I had 84 sales at various price points. Overall, the funnel brought in about $54,000 in sales in. I average about 21 sales a month, so the funnel brought in about $12,600 each month."
CAROLYN ELLIOTT, BADWITCH AND INFLUENCE